2015
National Pavilion of the Republic of the Seychelles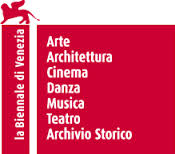 at the 56th International Art Exhibition – La Biennale di Venezia

Curators of the Seychelles Pavilion are Sarah J. McDonald and Victor Schaub Wong
Artists George Camille and Leon Radegonde
SEYCHELLES NATIONAL PAVILION AT THE VENICE BIENNALE 2015
A Clockwork Sunset
The Republique of Seychelles representation in this Biennale is an engagement exploring the identity of the Seychellois today. A monumental time given to the exposure of the artistic undercurrent. The archipelago is intrinsically associated with postcard views of palm tree lined sandy beaches and clockwork sunsets. What is rarely understood is the flip side, the text side of this postcard.
The Seychelles history contains elements of troubled times guilefully cemented in the last decades under its luscious natural beauty.
Lalyann Anvaisan (Creepers) a work by George Camille, b. 1963, explores the infrastructural demands brought on by the islands principle economic activity, tourism.
These interests which are often conflicting with the responsibility of protecting the environment. With recent developments, the installation intends to reveal the fragile relationship between the economic and environmental policies presently implemented. This multi-media work uses materials which have been decommissioned, reclaimed and sourced locally from Seychelles. The visitor is placed within this conflict; the endgame leaving its stain.
Post-Scriptum a series presented by Leon Radegonde, b.1950, extracts childhood memories, memorializes tarnished histories and weathers the tides of change. Petrol soaked clothes are seared, sewn, inscribed and laid to rest. Only one face of this multi-dimensional work will be exposed leaving the observer in the space between a displaced past with that of a forgotten future.
To speculate one's future, one must understand one's history. The identity of the Seychelles is being redefined at great speeds. The often muted voices of its artists are shedding a new light to the richness and complexity of a culture. How will this sub-text now be played off with its clockwork sunsets?
Sarah J. McDonald & Victor Schaub-Wong
SEYCHELLES ART PROJECTS FOUNDATION IN THE PRESS
Seychelles considers sendings its artists to Venice Art Biennale - 10th January 2014 ARTICLE LINK
Seychelles: Des artists seychellois pourraient participer à la Biennale internationale d'art de Venise en 2015 - 20th Feburary 2014 ARTICLE LINK
Seychelles in the run for Venice Biennale 2015… the Olympics of the Arts - 28th January 2015 ARTICLE LINK 1 andARTICLE LINK 2
Sponsors help local artists take part in venice Biennale - 24th January 2015 ARTICLE LINK
Seychellois Artists to Participate in Venice Biennale 2015 - 26TH January 2015 ARTICLE LINK
George Camille and Léon Radegonde to represent Seychelles at Venice Biennale - 10th February 2015 ARTICLE LINK
Minister St Anges launches Seychelles' pavilion at Biennale des Arts - 8th May 2015 ARTICLE LINK
Seychelles Minister St.Ange receives copy of limited edition Pavilion book by artists Leon Radegonde & George Camille - 10th May 2015- ARTICLE LINK
Seychelles Pavilion at the Venice Biennale 2015 - A Clockwork Sunset - 19th May 2015- ARTICLE LINK
Minister St Anges launches Seychelles' pavilion at Biennale des Arts - 8th May 2015- ARTICLE LINK
A Clockwork Sunset' at the Venice Art Biennale: first-time participation paves the way for more Seychelles artists - 09 June 2015 - ARTICLE LINK
Five Countries Crowdfund Their Way to a Venice Debut - 8 May 2015 - ARTICLE LINK
The 56th Venice Biennale Welcomes Fives New National Participations - 12 May 2015 - ARTICLE LINK
Biographies of the Curators
Sarah J. McDonald, (American, lives and works in Raray, France) founded Incubator5066 + Hanger in 2007 to provide a bridge between underexposed artists with galleries and institutions. She curated the exhibition 'La Salle d'Attente' in 2013, presenting 3 artists in an abandoned farm house and garden. She is also the contemporary art consultant for the Tia Collection (private collection). In addition to constructing and acquiring for the Tia Collection, she is involved in placing the works in museums and institutions around world.
Victor Schaub Wong, (American, lives and works in Paris, France) is creative director and partner at Fastboil, a multi-media communication agency. He studied and practiced architecture, but has devoted the last 20 years to helping others communicate better. He works across various sectors addressing issues of identity with his clients. He was co-founder of the "evansandwong" catalogue (1994-2000), an art and design catalogue of young artists and designers, providing them an outlet for exposure and to collectors. He is also a consultant to Incubator5066, founded by Sarah J. McDonald.
Biography
Léon Wilma Loïs Radegonde
Born in 1950. Lives and works in Victoria, Seychelles.
Léon was born in the Republique of Seychelles, on the island of La Digue, where he spent his childhood. He went on to study on the island of Mahé at the Seychelles College, after receiving a scholarship for secondary school.
His interest in art came when he was 17 years old. Since art was not on the school curriculum, he nurtured his curiosity through books, while practicing drawing and painting on his own. He sought advice and received encouragement from various people on the island. At 19 years old, he successfully completed his A-Level as well as O-Level studies in art.
In the years following, he traveled to Quebec, Canada to complete a degree in French, while taking evening classes in art. At 25, he went to the University of Newcastle-upon-Tyne, UK to train as a French teacher. The university also accepted his request to train as an art teacher, even though he had no advance art training.
At 26, for four years, he taught at the Teacher Training College. Following this period he received a scholarship to do formal art studies at the University of Hante, Bretagne, France for 2 years. Afterwards he returned to Teacher Training College as both a French and art teacher, where he remained for 12 years.
He returned to the Seychelles to work at the Cultural Ministry for 18 years, with his last post being the director of the Kreol Institute. All the time during his tenure, he practiced and exhibited his art, researching and experimenting with media and techniques.
In 1988, as chairman of the Association of Seychellois artists, he helped create the Biennale of Seychelles, dormant since 1996.
Since 2003, he has devoted his full attention to his art, as an "artiste-plasticien". His works uses unconventional methods derived from found objects, material and images. Although the subject matter is deeply rooted in his identity and experience as a Seychellois, he looks to transcend national borders.
"I have recourse to the trivial, be it in terms of image, material or object, whether found or recreated, to create my own visual vocabulary and imagery. I also look to various forms of cultural sources, be they traditional, ancient or modern, for inspiration."
"Historical and unconventional art references provide further guidelines and guidance. The work I would like to propose for the Venice Biennale will be an attempt to synthesize those various influences and sources, and to further document notions of time, age, and identity that are central to my work;"
Selected Exhibitions
2015 56th Venice Biennale, Seychelles Pavilion, Venice, Italy
2011 "One World", solo exhibition, Munich, Germany
2009 "Modernity in African Art Today", Pan African exhibition, Algiers, Algeria
2008 "Shades of black", solo exhibition, Victoria, Seychelles
2008 "Artist in Residence" exhibition, Bag Factory, Johannesburg, South Africa
2006 "Salanm sorti ladig", solo exhibition, Afronova Gallery, Johannesburg, South Africa
"Travay trouve", solo exhibition, Victoria, Seychelles
2005 Carrefour des créateurs, Saint Denis, Réunion Island
2004 "Ré-union", solo exhibition, Alliance Française, Victoria, Seychelles
2003 "San Tit", solo exhibition, Alliance Française, Victoria, Seychelles
1996 "Desen Portre", solo exhibition, National Art Gallery, Victoria, Seychelles
1994 4th Biennale of Seychelles, Victoria, Seychelles
1992 3rd Biennale of Seychelles, Victoria, Seychelles
1991 "Creole Impressions", Plantation Club, Seychelles
7th Triennale of India, New Delhi, India
1990 2nd Biennale of Seychelles, Victoria, Seychelles
1988 "Drawings and Collages", solo exhibition, Carnegie, Victoria, Seychelles
1st Biennale of Seychelles, Victoria, Seychelles
Exposition régionale, Musée Léon-Dierx, Saint Denis, Réunion Island
1986 2nd Biennale of Havana, Wifredo Lam Centre, Cuba
Seychelles Week in Greece, Athens, Greece
"The Seychelles and its Painters", Altana Gallery, Hamburg, Germany
1978 Group show, Grand Palais, Paris France
Contact Information
Tel: +248 4241166
Email: lwlradegonde@gmail.com
Facebook: www.facebook.com/LeonRadegondeSeychelles
Address: MACHABEE, MAHE, SEYCHELLES
Biography
George Camille

George Camille was born on the island of Mahe in 1963 and spent his childhood on the island of La Digue. Both are principal islands of the Seychelles.
From a young age, George took an immediate interest as a draftsman working in Charcoal & Pencil. His works developed into Watercolour, Gouache & Acrylic. He studied at Blackheath Collage of Art and Goldsmiths College, both in London.
In 1987 he established Sunstroke Studio Seychelles which provided him with a means to continue his design activities and his fine art work. Later he restored an original wooden colonial house in Victoria which is named Kaz Zanana; A space which remains his main gallery in Mahe.
George's most recent endeavors incorporate a wide range of materials and processes in the development and articulation of his personal visual mythology. Taking his cues from his native Seychelles landscapes, he has incorporated elements of 'objet trouvé' into mixed media work experimenting with metal, resin & relief work. Poetic and dark undertones in his conceptual makings, a soft chill runs deep under his sandy beaches.
George has had solo & group exhibitions in Seychelles, Mauritius, Martinique, Reunion, UK France, Germany and Beijing, China.
Education
1986 Fine art - Blackheath College of Art, London
1993 3D design & sculptured textiles - Goldsmiths College, London
Grants/Awards
1986 British Council Scholarship in Fine Art to Blackheath College of Art, London.
1993 English Speaking Union Scholarship to Goldsmiths College, London for research in Textile Design.
Contact Information
Tel: +248 4344334
Email: georgecamille@gmail.com
Facebook: www.facebook.com/GeorgeCamilleSeychelles
Address: Wavelength, Le Rocher, PO Box 237, Mahe, Seychelles
Selected Solo Exhibitions
2015 56th Venice Biennale, Seychelles Pavilion, Venice, Italy
2011 "Coco de Mer" - Palmen Garten, Frankfurt, Germany
2010 Images of Seychelles - IBF Exhibition Centre, .Hannover, Germany
2008 "Volets d'une ile a L'autre" - Kephren Gallery, St Pierre, Reunion
2007 "Volets d'une ile a L'autre" - Kaz Zanana Art Gallery, Victoria, Seychelles
2006 "A Seychelles Journey" - Exhibition of paintings and assemblages. Red T Gallery 798 Dashanzi Art District. Beijing. P.R China
2005 An Everyday Journey" - Exhibition of paintings and assemblages on Fregate Island,
2005 "An Everyday Journey" - Exhibition of paintings and assemblages at Kaz Zanana Art Gallery, Victoria, Seychelles
2004 "Les murmures du gecko" - Exhibition of recent paintings and etchings at L'Alliance Francaise. Port Louis, Mauritius
2004 "The view from Within"- Exhibition of collages, paintings for 2nd Arts Festival at Kaz Zanana Art Gallery, Victoria, Seychelles
2003 "La Foli Natir" - Exhibition of paintings and embossed copper for Seychelles Arts Festival.National Art Gallery, Victoria, Seychelles.
2001 "Impressed" - Exhibition of embossed copper and paintings. Kephren Gallery, St Pierre, Reunion.
2001 Paintings of Seychelles - Jardin Des Arts Gallery, St. Denis, Reunion
1999 "En Leokri Kouler" - Kaz Zanana Art Gallery, Victoria, Seychelles
1996 Solo Exhibition for Opening of Kaz Zanana Art Gallery
Selected Group Exhibitions
2015 "Ars et Natura" - Sala Margana, PiazzaVenezia, Rome
2014 "Seychelles Art" - Bernerie en Retz, France
2014 Travelling Group Exhibition of Seychellois art in Russia
2013 "Tablo lo Lekwater" - Exhibition for Creole Festival, Kaz Zanana, Victoria, Seychelles
2012 "Trait d'union" - Exhibition in memory of sculptor Bill Fehoko, St Denis. Reunion
2011 "Fanm" - Exhibition with Martin Kennedy and Mirza Moric, Kaz Zanana Gallery, Victoria, Seychelles
2010 Thapong Visual Art Centre - Gaberone, Botswana
2009 Gallery Sud - Zurich, Switzerland
2008 Exhibition By Seychellois Artists, Bruxelle, Belgium and Cercle Münster, Luxemburg
2007 InsulArt, pARTage, Mahatma Gandhi Institute, Moka, Mauritius
2005 "2nd Triennale of Contemporary Art" - Port Louis, Mauritius.
2002 "Le Jardin des Arts" - St Denis, Reunion.
2000 "Le Monde Creole" - Fort-de-France, Martinique.
1999 "Images of Seychelles" - Kiron Galleries, Paris, France.
1998 "My Island" - Seychelles High Commission, London, UK.
1996 12 Artists - Group Exhibition -National Gallery, Victoria, Seychelles
1992/ 1994/ 1996 Seychelles Biennial - Carnegie Hall, Victoria, Seychelles
Permanent Exhibitions
George Camille Gallery Kaz Zanana. Revolution Avenue – Victoria. Tel: (+248) 4325534
Sunstroke Gallery Market Street – Victoria. Tel: (+248) 4224767
George Camille Gallery Anse Gaulette – La Digue. Tel : (+248) 4234402
SEYCHELLES AT THE VENICE BIENNALE – Léon Radegonde and George Camille tell their stories in the Garden of Disorder
ENGLISH TEXT
By Pat Matyot
Tableau 1
The staccato call of a whimbrel resounds through the afternoon. The water is a kaleidoscope of everything from powder blue to midnight green. The sunlight plays on the bare torso of the young fisherman as he turns from his boat and wades towards the shore. He flashes a smile at the tourist couple watching him as he steps onto the sand, where the sea laps tentatively. They catch a glimpse of the fish he is carrying: red snapper, green jobfish, spangled emperor, even a moontail seabass. He walks up the beach and disappears into a grove of coconut palms.
There is something deliciously escapist about the stereotype idyll of the remote tropical island. For those living in the industrialised, urbanised, overcrowded, polluted "West" or "First World", subject to long cold seasons, it is the other world out there, the microcosm where small is beautiful, bathing in eternal sunshine, of simplicity, lush unspoiled ("pristine") beauty, ecological integrity (unique flora and fauna), cultural authenticity (traditional if not outright primitive), peopled by noble islanders who are kind and generous (les bon sauvages).The works of writers like Daniel Defoe (Robinson Crusoe) and Robert Louis Stevenson (Treasure Island), and artists like Paul Gauguin, "the inventor of primitivism", and more recently films like South Pacific, Blue Lagoon, The Beach and Pirates of the Caribbean, have contributed to nurturing the fantasy of the idealised tropical island.
For the tourism industry, the image of Seychelles as the quintessential earthly paradise is of course a major marketing point. But this variation of the 3-S model of seaside tourism – sea, sun and sand or whatever, with eco-tourism and ethnic tourism trimmings - is a cliché, at best unoriginal and incomplete, at worst brochure discourse attempting to describe what has been termed a "non-place … stripped of geographical and political specificity", though clearly a part of the exotic "elsewhere", the "pleasure periphery" of European, North American and Far Eastern metropolises. For all we know, Tableau 1 above could be set in Zanzibar, Bali, Hawaii or Tahiti. Interestingly, it has been highlighted by others that "the reduction of Tahiti to the island of Gauguin turns attention from the realities and the problems that are specific to Polynesia". The Nigerian writer Chimamanda Ngozi Adichie has warned: "The single story creates stereotypes, and the problem with stereotypes is not that they are untrue, but that they are incomplete. They make one story become the only story." All necessary myth-making, the economist will say, for a tourism-based economy. The global capitalist buying and selling tropical real estate will not disagree. The tourists themselves may remind us that "We all need to imagine a better place elsewhere…"
Consider this other slice of life though:
Tableau 2
The sound of a mobile ring tone is suddenly drowned out by the dancehall music pouring out of a car that erupts onto the scene and stops some distance away. Stepping out, a young woman waves goodbye to the driver as he reverses, turns and heads back the way he came from. She is wearing very tight shorts and a skimpy blouse. She takes a long sip from the bottle of beer she is carrying and then runs over to the three men and the woman who have been drinking and gossiping for the past one hour and a half. The ground around them is strewn with discarded take-away meal boxes, plastic cups, empty bottles, condom wrappers, cigarette packs, bottle tops, half-buried under dead leaves. The group turns to watch a bare-chested young man coming out from among the nearby trees. He walks slowly. What looks like a T-shirt is tossed over his right shoulder. He is carrying a battered knapsack. He looks at them with an impassive glassy gaze.
What about Seychellois artists: what do they make of all this? The idyllic island identity of Eden+Utopia has been transposed into representations of the "Seychellois way of life" by many of them. No doubt some have internalised the stereotypes and consider it normal to see the islands through rose-coloured glasses as a place of sunny beaches, coconut palms and turquoise sea, peopled by fishermen. Some have knowingly exploited the clichés, clearly with a view to earning their living, and offer foreign visitors what they expect or, indeed, desire. Others paint scenes depicting traditional activities and architecture of the "old days" to express "nostalgia for a world we have lost". Yet others have appropriated and recontextualised elements of "island paradise". In this light, it is interesting to consider the works of George Camille.
Clearly, he has gone through "periods". There has been experimentation with not only visual vocabulary and grammar but also techniques such as etching. We see here and there the temptation of the objet trouvé. In many of his more recent works, fish, coco de mers, green geckos, leaves, etc. do not have a purely pictorial role – certainly not to depict the idealised insular environment described in Tableau 1 above. We have in mind here those paintings by George where these animals and objects are simplified, stylised, lose their figurative purpose, to take on, it seems, the function of symbols. There remains the need to ascertain to what extent this reappropriation of a familiar visual lexicon is research into the formal elements of art, a personal psychological exploration à la Carl Jung or even a reconstruction of identity, and/or social commentary.
Léon Radegonde has never shown interest in the stock fantasies around le soleil, les plages et la joie de vivre. For a long time his work, essentially collage, was dominated by plastic considerations: materials, form, colour, texture, composition, etc. in the context of a fascination with how time, climate and circumstance affect perhaps not only the outer appearance but the inner substance as well of objects – the dynamics of wear and tear. Documentary intentions – to create visual records of experiences – are apparently secondary but are never absent in Léon's works. This is often in the form of a drawn face or body so effectively combined with the other elements of the collage as to be partly concealed or at least disguised. But are not all these elements themselves, these found materials, charged with their own history? The situation becomes even more complicated when the artist decides to act upon the materials himself, to join in, or recreate, the transformations that he observes.
It is clear that a superficial reformulation of sea, sun and sand, with or without coconut palms, would have been out of place at the Venice Biennale this year. The overall theme for this 56th edition is All the World's Futures seen through several "filters", including the Garden of Disorder. The challenge for artists is how to observe, record and report phenomena and events affecting the world today, "a troubled world, subjected to all manner of national conflicts and territorial and geopolitical disfigurations".
George Camille has scrutinised the invasive creepers that are tightening their coils and tendrils around the Seychellois landscape. There is something in the elongated forms of creeping and climbing plants, and in their movements when the wind blows, that plays on our supposedly innate fear of snakes. Ophidiophobia aside, these alien creepers are like ropes that threaten to tie knots around us. "In the steady insidious progression of these pest plants," George says, "I see a metaphor for the problems affecting Seychellois society." His idea is to recreate the creepers using wire. His contribution to represent Seychelles at the Venice Biennale: an installation that will show these metallic creepers hanging, suggesting a sort of hybrid between vegetable life and a lifeless metallic construction, to remind us of everything from the electricity and telephone cables that criss-cross the landscape, and other aspects of environmental degradation, to the social ills with roots as invisible as those of the real-life creepers. For George, this is completely new ground in terms of technique, and an important addition to his conceptual and methodological repertoire. A more sober if not sombre picture, too, when we compare the installation with the colours that usually light up his works.
What Léon Radegonde has produced for Venice is a progression of, or extrapolation from, his previous work – in other words, it comes across as a logical development: we find the same passion for found materials, especially when they carry a "traditional" connotation (gunny sacks and wood, for example), materials that he knows all the more intimately in that he has participated in their "ageing" or "weathering" (such as by rubbing them with charcoal). But this time documentary intentions are more explicit. On a piece of jute fabric from a gunny sack there are inscriptions that make us think of a message in some ancient script, except that when we look at the material against the light the messages on both sides merge and confuse us. The jute fabric itself hangs from a piece of wood that has been nailed to another to make something reminiscent of a cross. "A crucified painting," Radegonde confirms. Or a banner from a religious procession (Léon uses the French term "oriflamme"). He adds that he also wants to evoke the improvised sail billowing in the wind in Le radeau de la Méduse painted by French artist Théodore Géricault in 1818-1819 following a shipwreck. In the painting the wind blowing into the sail is pushing a raft filled with people dying of thirst and hunger towards the left instead of towards the boat that is coming to save them. "I also wanted to show something that is adrift," Léon says. Slave, sea travel, Creole, plantation, sweat, breath, agriculture, culture, independence, yesterday, tomorrow – Léon has assembled not only materials and objects but concepts as well. "Roots and routes"again…
With this year's theme the Venice Biennale is challenging artists to ponder over the state of the world and where they stand with regard to this Garden of Disorder. A reflective and introspective approach that is not completely new for Léon Radegonde and George Camille – except that this time they are being driven to delve deeper into their storehouse of experiences and knowledge. From May 9 to November 22 2015 at least 300,000 visitors are expected to view the works in the Venice Biennale. Seychelles is there, and this time our artists have another story to tell.